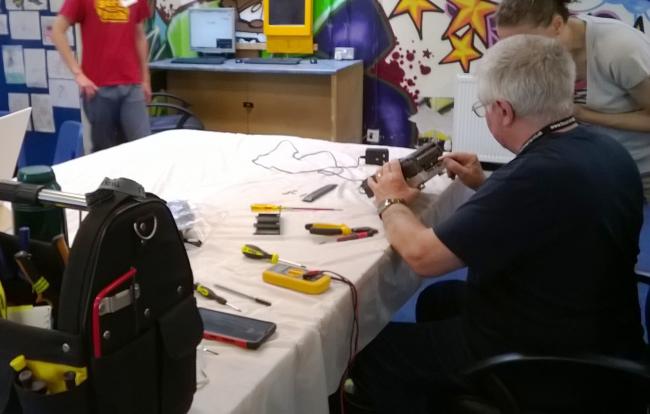 Tiverton Repair Cafe
Got a chair with a loose leg? Vacuum cleaner that's lost its oomph? Coat with a button missing? Here in the UK we throw away tonnes of useful items every day, that only need a simple repair to make them work like new.
The Repair Cafe gives local people a chance to repair things together, use tools, receive expert advice and support from our team of repair volunteers, and meet in a friendly and relaxed atmosphere.Or if you have nothing to repair you can just sit and relax with a cup of tea!
The Tiverton Repair Café is part of Tiverton Area Communities Transition. Follow the Tiverton Repair Café on Facebook @tivertonrepaircafe to see forthcoming events, usually on the second Saturday morning of the month in different locations. New volunteers are welcome to help. If you have an item for repair please contact us by e-mail (tivertonrepaircafe at outlook.com) or Facebook message (Tiverton Repair Cafe).