This last Give or Take event at the CreaTIV Hub in Tiverton was very well received with lots of goods being given and taken.
It's always amazing to see the variety of things people bring in and the most unlikely things that people spy in the shop and find they can make a home for.
People in real need have found things useful to them and others have found treasures that have taken their fancy.
A huge amount of goods have been passed on and diverted from possible landfill.
This ever popular pop up shop is also used by many Tiverton people to meet and catch up with what is happening. Many lovely connections are made.
The next pop up shop will have an emphasis on children's toys.
Hope to see you there.
Give or Take Events
These are pop up shops with a difference- everything is free.
The aim is to help people give away things they no longer need and take away things they do. By participating people are helping prevent waste going to landfill. You don't need to bring anything- feel free to just take.
So please bring goods to a Give and Take event when you have been emptying your cupboards. Look out all those books, toys, cd's, garden tools, ornaments and household goods you no longer need that are taking up space and are still in perfectly good, usable condition.
Previous events: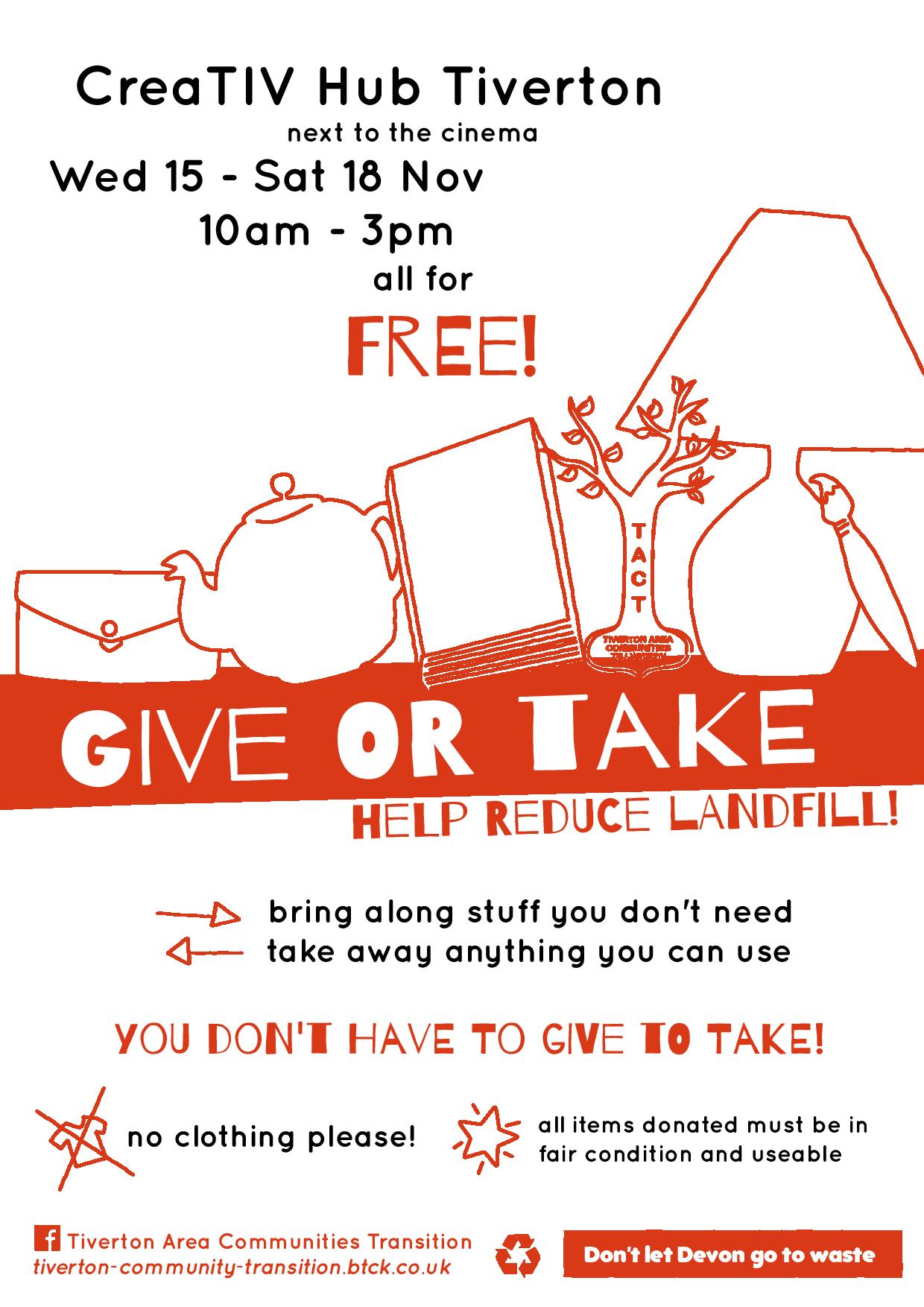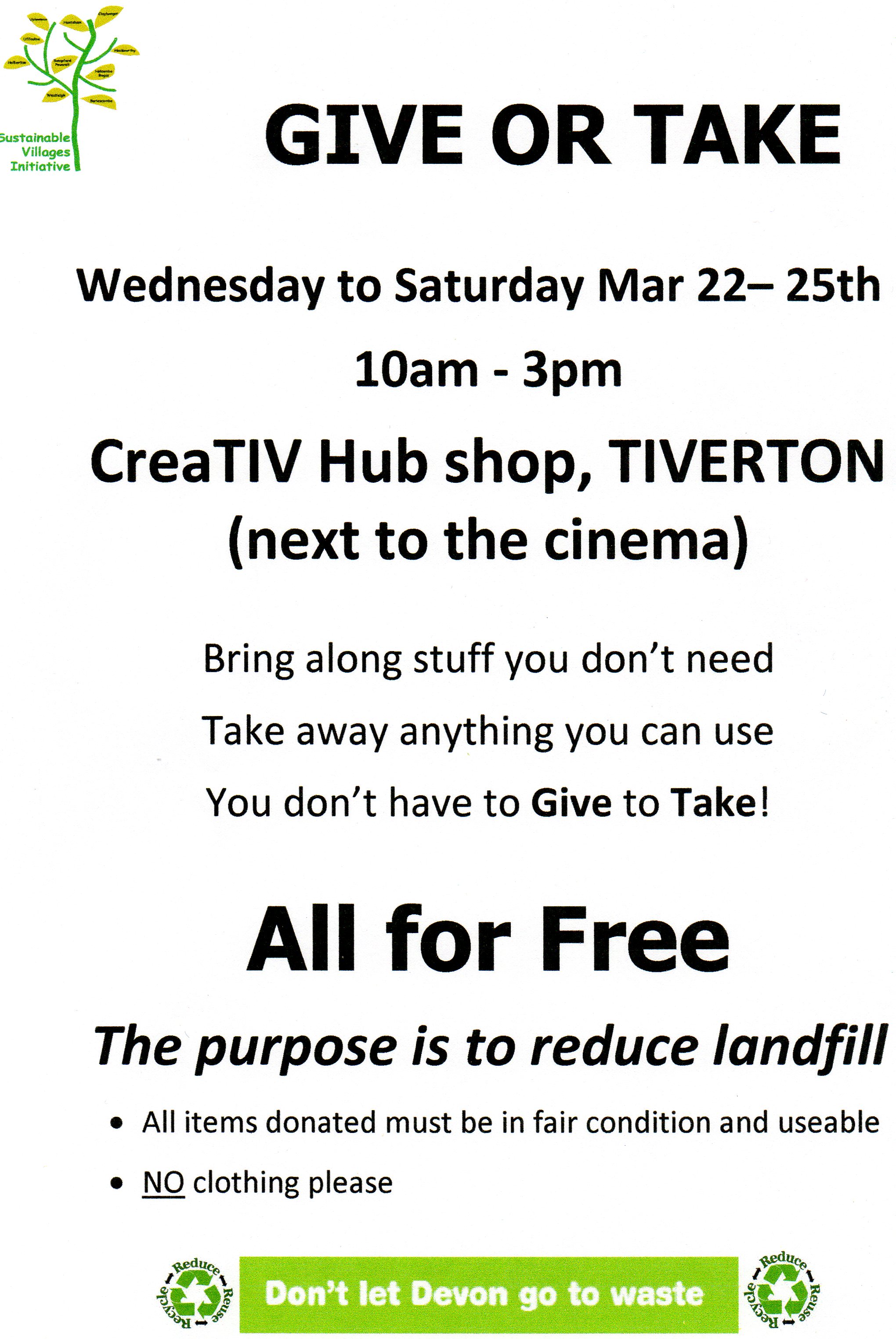 Uffculme Green Team Give and Take Events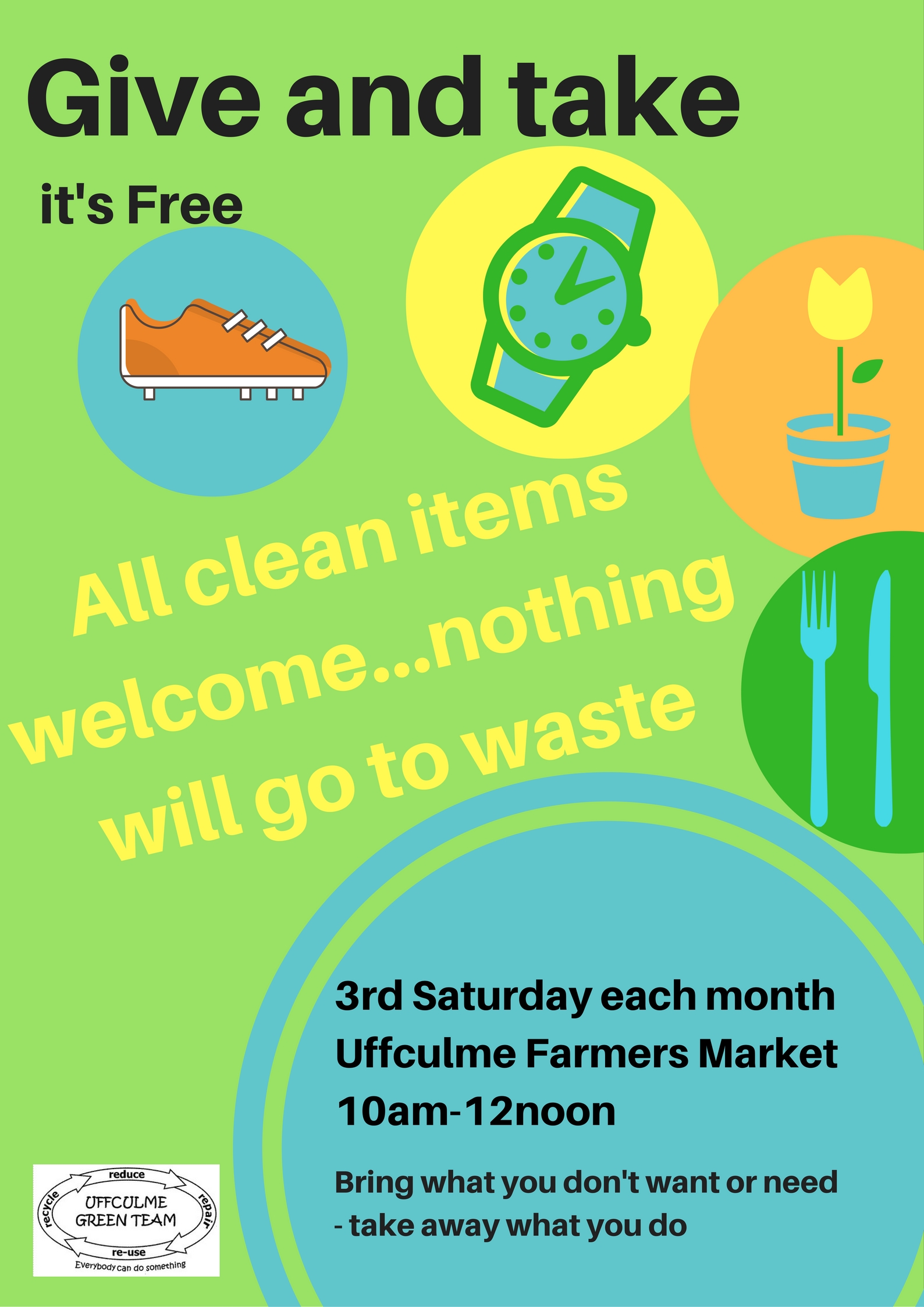 Past Events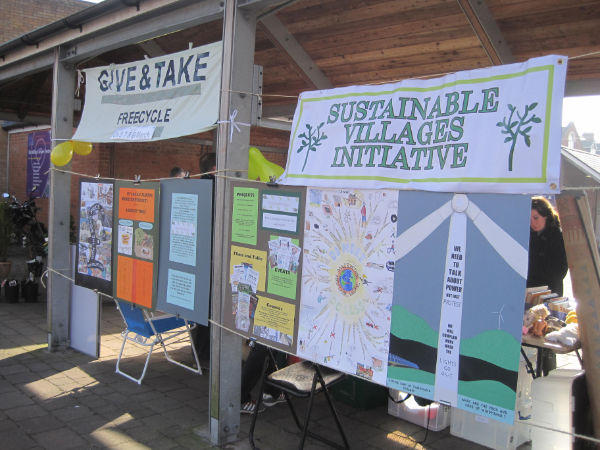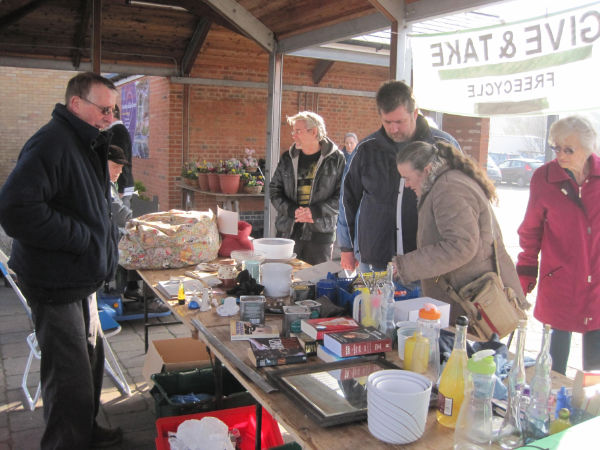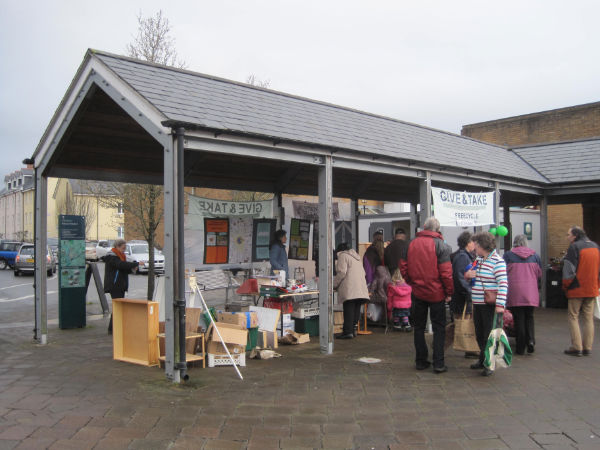 Give or Take at Tiverton Market
The Give or Take event held in Tiverton market was warmly welcomed by all who came
along. The idea was to stop items going into landfill by people giving surplus items and others
who could use them taking them away for free. When this event started, we had no idea how it
would go. Right from the start people came to give us items and to take things they needed,
 fancied or wanted.
It was a pleasure to see people who needed something realise that they could take it for free. People
who had recently moved and had nothing were delighted to be able to make use of other  people's
unwanted items. Others who just took a fancy to something went away with a smile on their face.
Taking something for free was a novel idea and some people struggled with being able just to
take something for no payment.
People were really happy to give surplus items knowing that they would go to a good home.
Over the 4 days, hundreds of people visited the stall and many items were stopped from going into
landfill.  Many people expressed their views that they would like to see the event on a regular basis.
We would like to thank Chris Firth, the market manager, for his help, encouragement and support.
Also the Mayor Tom Lindus who got right behind us and recognised not only the ethos of the event, but the
local need for it.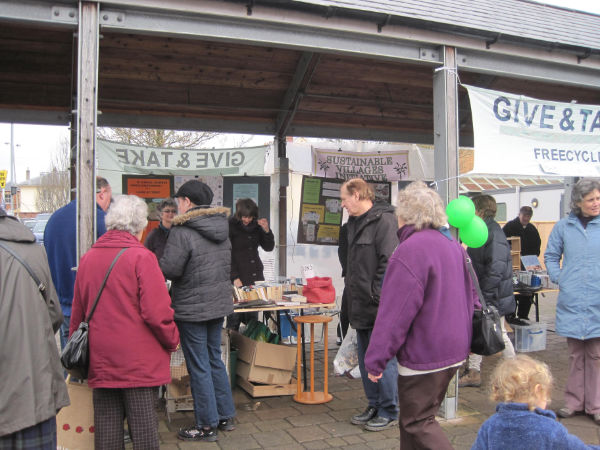 Give or Take - 31st Oct to Nov 1st 2013
Another very successful Give Or Take event well supported by Givers, Takers and helpers.
We were very pleased with the generosity of people happily donating things rather than throwing them away
- and into landfill. The delight of the Takers was also obvious  along with the frequent surprise of being told
everything is free.
Alongside this event we put on the first Mixed Plastic Recycling Collection.
Apart from cloudy milk bottles and carrier bags, which are collected by the local council, the rest of the plastics that
we throw away represent the majority of the bulk left in our rubbish bins that end up in landfill.
Mixed plastics can be recycled and reprocessed.
On Friday 1st Nov we collected 5 large dumpy bags (one metre square each) from householders in Tiverton that
went to Peninsula Recycling in North Devon. We hope to organise regular collections in the new year.